Great Place to Work Suomi
Sertifiointisivu asiakkaille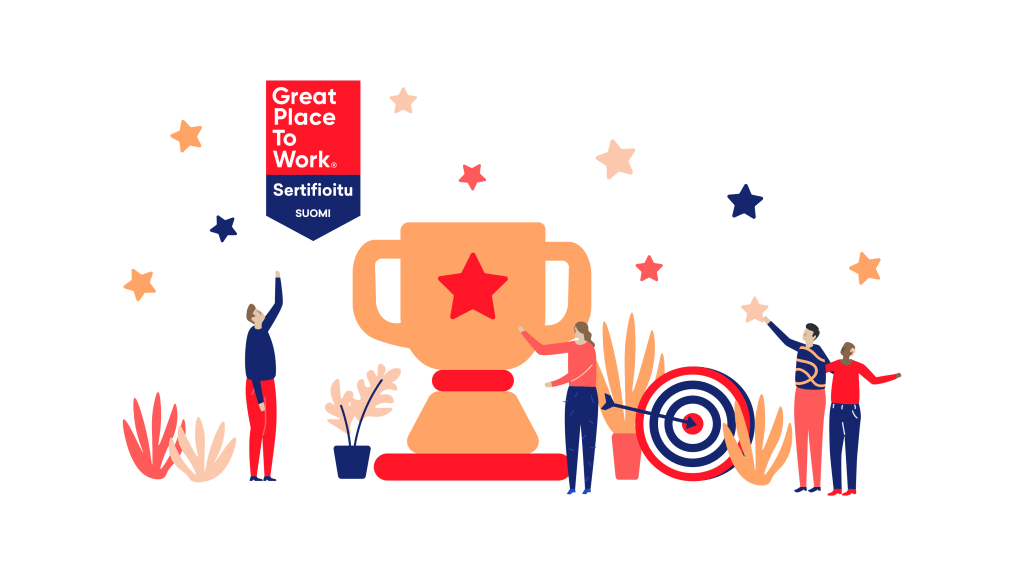 Tämän sivun sisältö on tarkoitettu ainoastaan Great Place to Work -sertifioiduille™ asiakkaille. Jokaisen sertifioidun organisaation yhteyshenkilölle on lähetetty salasana, jonka avulla yrityksen sertifiointimateriaalit pääsee lataamaan. Mikäli et ole saanut salasanaa, ole yhteydessä osoitteeseen FI_research@greatplacetowork.com. 
Lataa Great Place to Work -sertifiointipaketti täältä:
Etsi alta organisaationne sertifiointikuukausi. Sertifiointinne astuu voimaan, kun Trust Index -tutkimuksenne on päättynyt. Mikäli et ole varma missä kuussa teidät on sertifioitu, voit varmistaa sen asiakasportaalista.
Kun löydät sertifiointikuukauttanne vastaavan osion, syötä kenttään sähköpostilla saamanne salasana ja paina "kirjaudu". Tämän jälkeen eteenne avautuu nappi jota painamalla sertifiointipaketti latautuu.
Download your Great Place to Work-Certification package here:
If your organization uses English in its internal or external communications, you might need the certification materials in English. From this section you can download the Great Place to Work-Certification package in English. The Finnish materials can be found in the section above.
To download the materials, find the section with the month you were certified. Your certification period (12 months) begins, when your Trust Index -survey has been completed. If you are unsure when your organization has been certified, you can check it from the customer portal. 
When you have found the correct section, log in by typing the password sent to you via email and press the "log in" button. This opens up a new button and by pressing it, the certification package will start downloading.